Squealing Across the Finish Line
At BFGoodrich®, we've always been tight with automobile racing. For over a century, our tyres' quality and versatility have gripped race circuits and deserts around the world.
bfgoodrich truck tyres competition circuit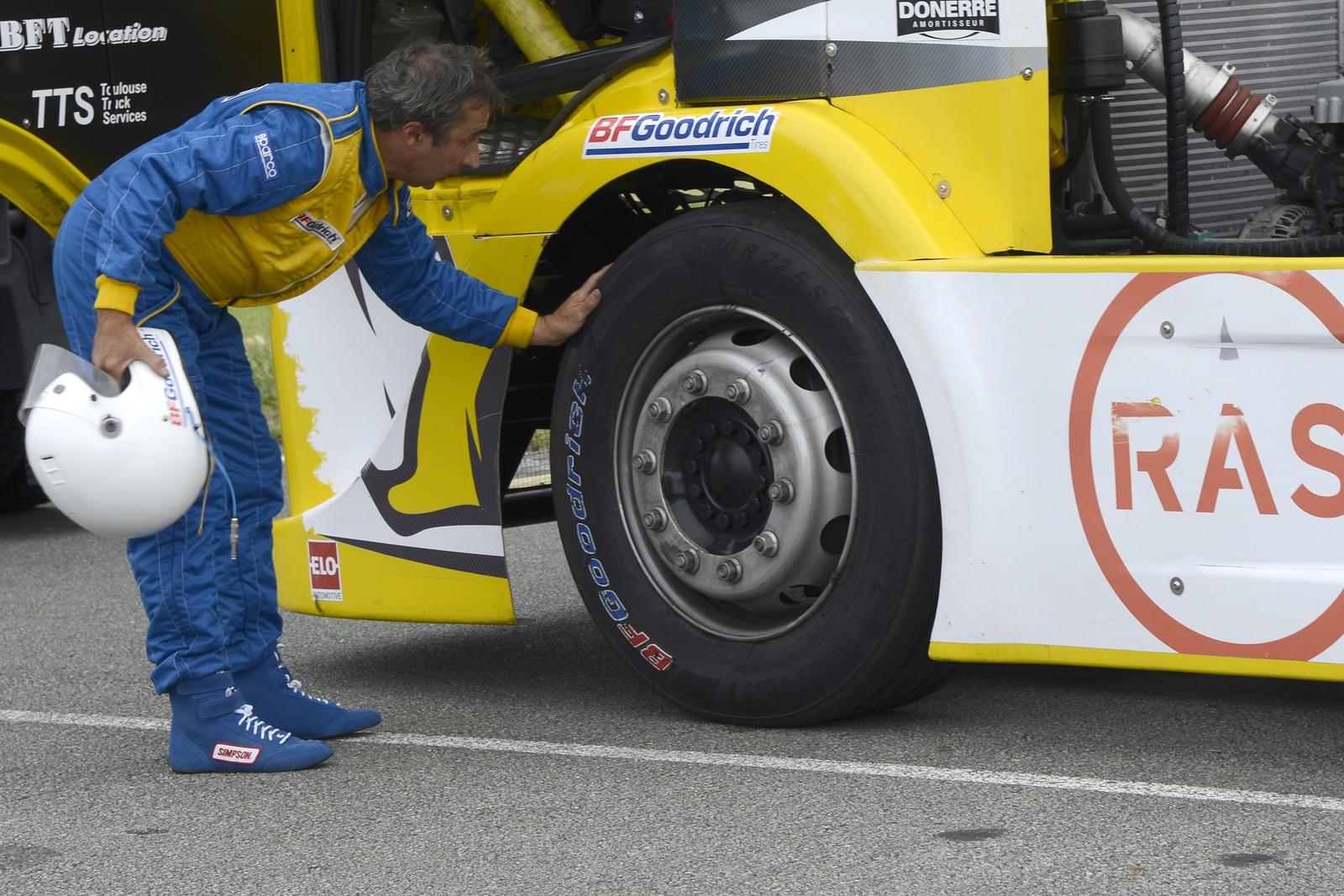 BFGoodrich
BFGoodrich® tyres race to the finish line.
Right at the beginning of motorsports we wowed crowds after winning the now legendary Indianapolis 500 mile race twice in a row, in 1914 and 1915.
We loved racing so much that there was no stopping us after that! Victories kept rolling in from races of all kinds. A high point was definitely in 1994 when New Zealander Rod Millen took the world's most famous and toughest hill race at Pikes Peak, with a Toyota Celica.
We are no stranger to rally raids, either, and have left lasting skid marks. As early as 1972, we won the Baja 1000, followed quickly by trophies at the SCORE Baja 500 in 1983 and 1988, with Corky and Scott McMillin as drivers. Our first Rally Raid World Cup success came in 1999. Between 1986 and 2007, we brought home no fewer than 21 consecutive victories at the Baja 1000, becoming the reference in the world of American off-road competition!
Our tyres and their teams went on to seize the championship titles at the FIA Cross Country Rally World Cup as well as the Australasian Safari in 2011 and 2012. Our first win at Dakar was with Jean-Louis Schlesser back in 1999. We have since spun across Africa numerous times, and 2017, despite the severe weather and driving conditions, was our 13th victory with the Peugeot team.                 
Competing in the Rally World Championships from 2006 to 2010, our tyres proved their performance by winning all pilot and car make titles. We went to the podium with the Citroën and Ford teams and Sebastien Loeb, who came in first five times in a row.
Video Historique Competition
Part of the Intercontinental Rally Challenge in 2007, we took home the victory that first year with Peugeot.
Most recently and for the second year in a row, we triumphed with Cyril Despres and Peugeot at the Silk Way rally in July 2017. This truck race linking Moscow and Xi'an, suspense gripped everyone as numerous events jostled team positions over the 9,000 km and 15-day race.