HOW TO READ A TYRE
DISCOVER HOW TO READ A TYRE
Each number, letter and symbol on your tyre provides specific information. It's not just the tyre size: there are more than 25 icons to describe the tyre on the sidewall. Check out our guide below to find out what it all means. It should help you pick the right tyre for your needs.
TYRE WIDTH
Or Section Width. This is the width of the tyre in millimetres, measured from the widest point of a tyres outer sidewall to the widest point of its inner sidewall. Why millimetres? This originated in Europe, where the metric system is used.
aspect ratio diagram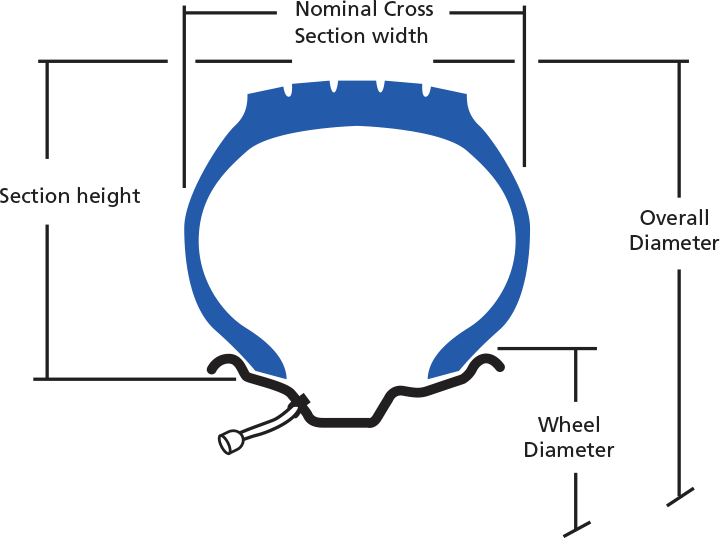 ASPECT RATIO
The aspect ratio is the relationship of the tyre's sidewall height to the tyre's width. In this example, the sidewall height of the tyre is 80% of its width. The lower the ratio, the smaller the sidewall height.
CONSTRUCTION
This is the tyre's internal construction. Almost every tyre on the road has radial construction, which means the cords of the casing plies inside the tyre "radiate" directly across from one side of the tyre to the other. Other constructions used are D, for diagonal construction, and B, for belted.
DIAMETER
The diameter dictates the size of rim the tyre will fit, in our example it's 22.5 inches.